High Speed Linear Friction Tester (HSLFT)
Measuring the real µ
A key solution for development engineers
HSLFT is a friction tester, neither for measurement of wear nor abrasion. Friction testing with the HSLFT is a huge step forward in the process of tire development. It reduces risk by increasing the number of test cycles offers the customer a far shorter delay of launching his product by reducing the number of road tests and cuts development costs by creating an indoor all-season tire test environment.
 Determination of friction coefficients of rubber samples
 Any road type/ track surface
 Any operating condition including all tire load classes (MC/ PC/ LT/ T&B/ Aircraft)
 Any environmental condition -25°C (-13°F) to +50°C (122°F)
 Full environmental and conditions control
 Top sliding performance Fx 2.500 N (8.000 N peak) / 8 m/s / 100 m/s²
 Fully controlled hybrid (hydraulic/ pneumatic) high performance loading system Fz max 7.500 N
 Prediction of compound and pattern influences on grip and traction performance
 Tread block analyses with synchronized high Speed camera system
 New developed linear induction motor
 Special technologies to produce ice- and snow tracks
 Hot road track temperatures up to 90°C
 Upgradable for future needs
 Modules for conditioning and cleaning
 Scanner for tracks and samples for wear
 Highly cost efficient
 Reference Measurement System for tire industry
– customized standards / R&D
MC
PC
LT/SUV
T&B
Farm/OTR
OTR
Aircraft
others
HDOT – High Dynamic Oscillation Tester
Biaxial transient tread oscillation machine
HDOT is a system to measure the transient response of tread-rubbers on different friction-/ road surfaces. It is based on the customers experience with the HSLFT and advanced customer needs. Geometrically standardized rubber samples are activated with high frequency in various loading conditions, bi-axial in longitudinal and vertical direction.
Road surfaces and samples are replaceable and free to configure and may be conditioned with various temperatures. This machine opens complete new opportunities to describe the material properties of elastomers.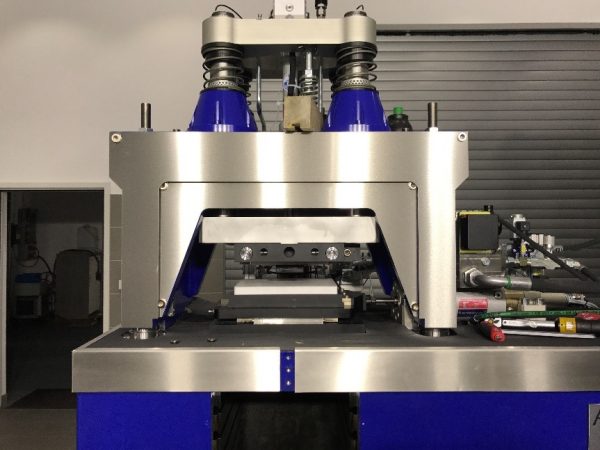 Tire Homologation & operational Safety Testing
Tire Multifunction Tester TMT PC/ LT
A combined Spring Rate-/ Load Distribution Tester and Footprint Analysis System
Tire radial, lateral, longitudinal and torsional stiffness
Loadprint/ Pressure map
Footprint
Loaded contour
Bead unseating
Plunger testing
Pitch cut test
Proven stiff L-shape design
MC, PC, LT
Combined spindle and hydraulic loading
Wheel loads ≤ 50 kN
'- GBT 232663-2009/ GBT 4502-2009
– ASM F1971
– SAE J 2704/ J 2705
MC
PC
LT/SUV
T&B
Farm/OTR
OTR
Aircraft
Foot and Loadprint Tester  FPT
A Foot- and Loadprint Tester for passenger car and light truck tires on a stiff H–frame design base with spindle loading of the tire. A combined spindle positioning and hydraulic loading system cares for most precise load adjustment. 
Special lighting of the glass plate allows to visualize the contact patch and to record it either with a video camera or with a photo camera from underneath through the glass plate. Vertical force and deflection of the tire are synchronously measured and recorded. A special foil is available to cover the glass plate. It is calibrated for its grey scale appearance depending on the load being applied. This will be used to visualize and calculate the contact pressure distribution.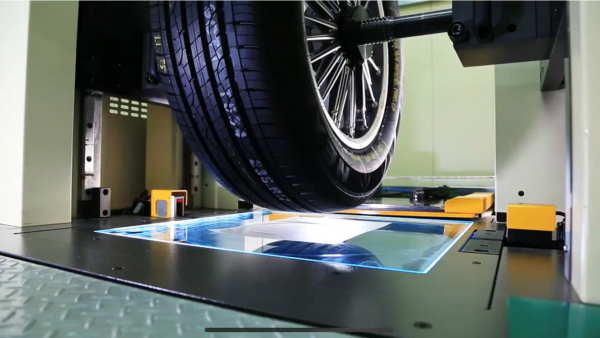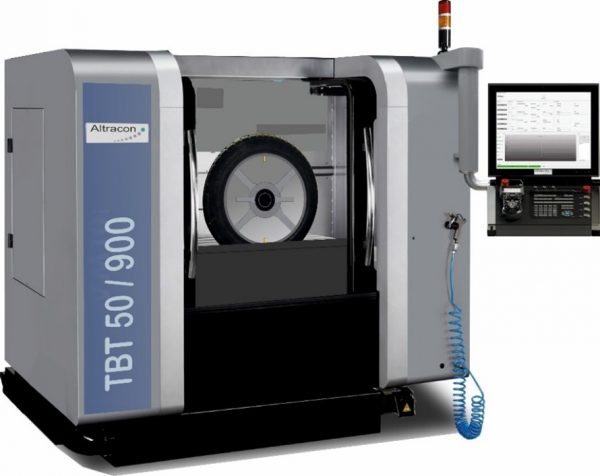 TBT Tire Burst Testing Equipment
Altracon TBT is suitable to fill tires, which are mounted to rigid rims, with water to analyze them for the critical burst pressure according to the valid standards and to provide information for the failure examination and meets the latest safety and ergonomic standards.
The system consists of a water pressure management system, which is connected to the facilities water supply, one or multiple mobile wheel carrier, which will be placed and fixated in a test room for testing, rigid steel made test rims and a barcode reader with QM database system including a customized interface to register the tire. 
ART – Air Retention Test Facility
Rate of inflation pressure loss testing
Rate of inflation pressure loss testing is deemed to be a mandatory material test according to ASTM F 1112-06a standards. Altracon offers a turnkey solution for a fully equipped test room which may be customized in terms of the number of tires to be tested.
DTTM - Drum tire test machines
6 Position PLT Endurance Tire Test Machine
Highly efficient endurance testing
A testing machine, designed to test tires under heavy load condition to evaluate stability for driving and compliance with mandatory regulations local and abroad.
– FMVSS 109/ 119/ 139
– ISO 10231/ 10191
– SAE J1561/ J1633
– UN ECE R30/ R54/ R64/ R75/ R106/ R108/ R109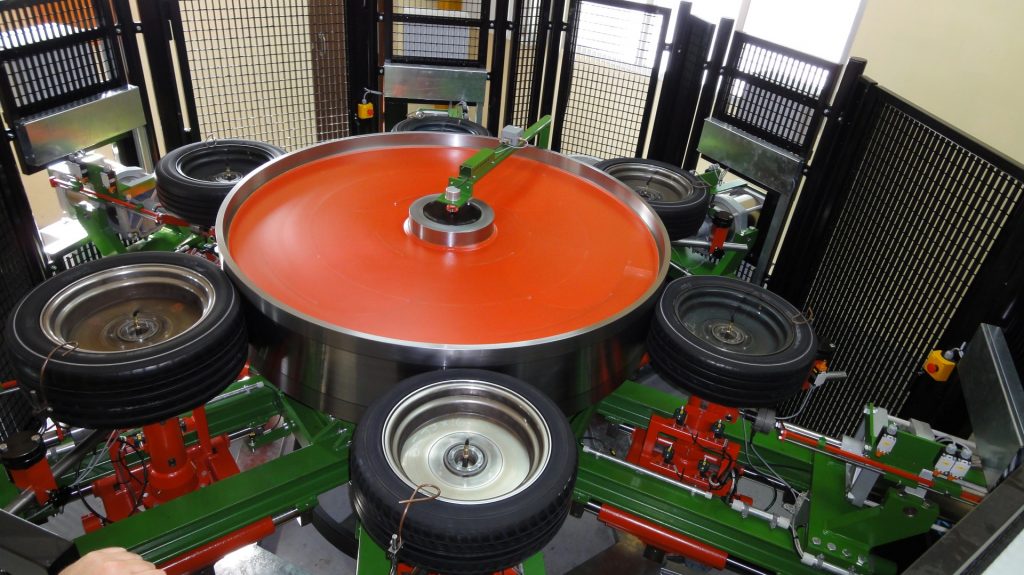 DTTM – Drum Tire Testing Machines
A powerful, modular test machine concept
A powerful, modular test machine concept according to valid regulations, customizable to meet your requirements. High precision measurement solutions and hydraulic systems, which were especially developed in-house for tire testing equipment, offer unique test stand solutions with extended lifetime.  The modularity offers easy extension and modification for changing requirements. The high quality standards assure good value for your investment.
– FMVSS 109/ 119/ 139
– ISO 10231/ 10191
– SAE J1561/ J1633
– UN ECE R30/ R54/ R64/ R75/ R106/ R108/ R109
Altracon 2 Pos. Ply Steer Endurance Testing Machine
The TBR Ply Steer Endurance Testing Machine made by Altracon is a heavy duty machine with an advanced hydraulic system to measure loss of performance behavior caused by extreme steering stresses. The machine is equipped with hydrostatic spindle bearings to enable measurements with highest accuracy combined with lowest friction to reach incredible performance values.  It is designed for 13t vertical and 4.5t axial wheel load capability.
– FMVSS 109/ 119/ 139
– ISO 10231/ 10191
– SAE J1561/ J1633
– UN ECE R30/ R54/ R64/ R75/ R106/ R108/ R109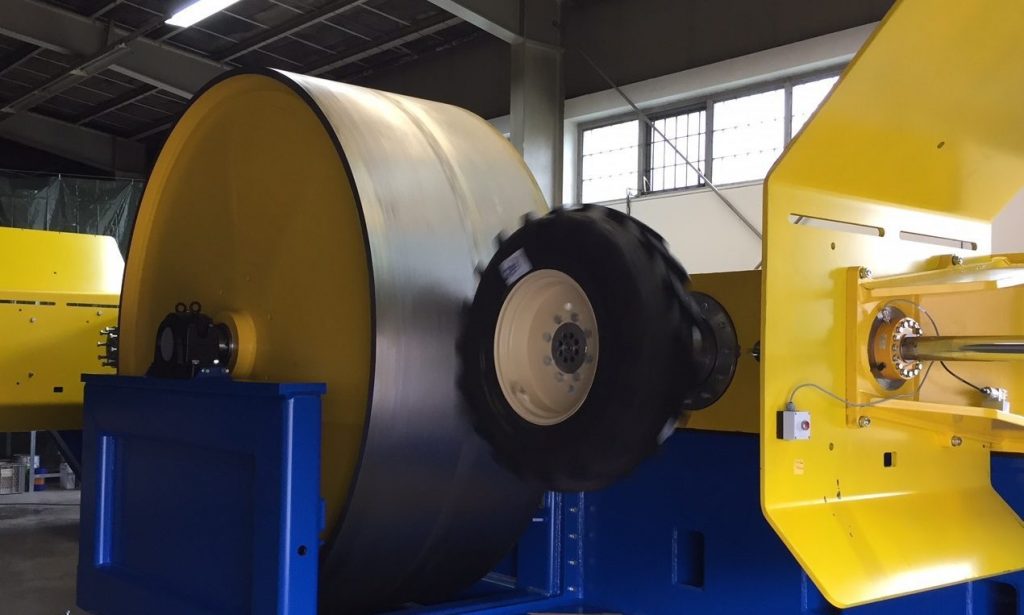 30t / 2 Pos. Endurance Tire Testing Machine
Strong and reliable tire testing of Farm Tires
The 2 Pos. Farm Tire Endurance Testing Machine made by Altracon is a heavy duty machine with multiple built in design- and functionality-features such as
Rolling Resistance-
Plunger-
Footprint-Testing
capabilities, combined with incredible performance values. It is designed for 20t or optional 30t wheel load capability for up to 2.500mm diameter tires.
– FMVSS 109/ 119/ 139
– ISO 10231/ 10191 – SAE J1561/ J1633
– UN ECE R30/ R54/ R64/ R75/ R106/ R108/ R109