WHO WE ARE
Altracon is the world leading solutions provider for
tire and friction testing technology!
Altracon – the ONE-STOP SUPPLIER for high performance test and measurement equipment with more than 35 years of experience!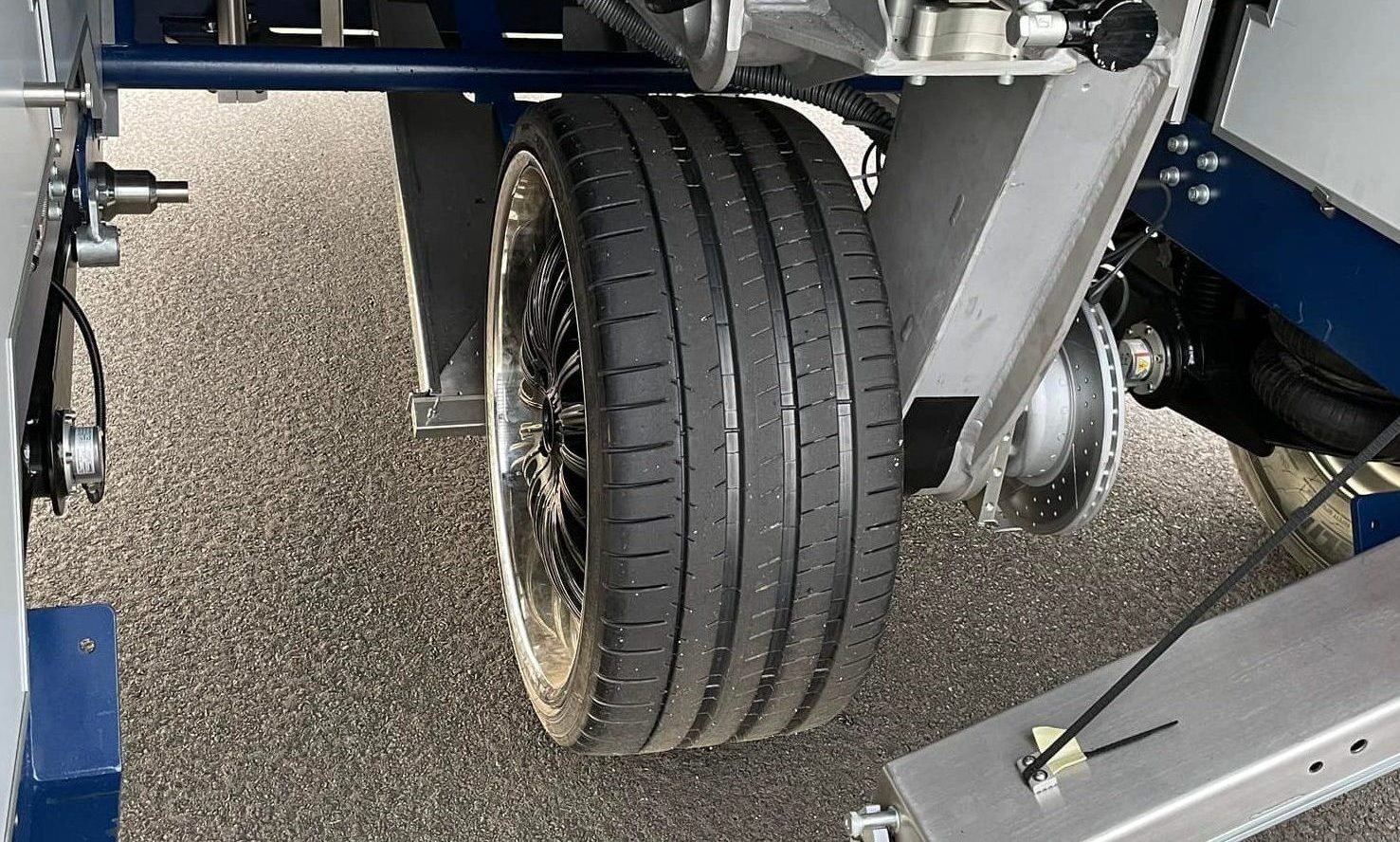 WHAT WE OFFER
Customized solutions for your measuring tasks !
Indoor and Outdoor testing equipment
New
IGTS
The reference for wet and dry grip road measurements!
Design features
The trailer is made of a stiff frame with independent wheel suspension for the left and right wheels and is equipped with a variable….
Measurements
The trailor speed measurement is precisely done directly at both carrying wheels. Different speeds measured at the left and right side indicate deviation from…
Ergonomics
The test-wheel carrier design enables to turn the wheel by 90° around its vertical axle for wheel exchange…
Contact
For more information see our brochure or simply contact us. sales[a]altracon.com
see more…
High Speed Linear Friction Tester (HSLFT)
Measuring the real µ
A key solution for development engineers!
HSLFT is a friction tester, neither for measurement of wear nor abrasion. Friction testing with the HSLFT is a huge step forward in the process of tire development. It reduces risk by increasing the number of test cycles offers the customer a far shorter delay of launching his product by reducing the number of road tests and cuts development costs by creating an indoor all-season tire test environment.
see more
Drum Tire Testing Machines
Altracon 2 Pos. Ply Steer Endurance Testing Machine

A powerful, modular test machine concept compliant to valid standards and customizable to meet your requirements.
Drum Tire Testing Machines are available for all tire classes from two wheelers up to XXXL OTR tires and for almost every measuring task. A user-friendly HMI enables easy and save operation. Altracon FDS, an early failure detection system, and Altracon EPCM, an Efficient Power Consumption Management system, care for reliable and economic operation. State of the art tire testing.
see more